There is no doubt that Counter Strike brought a revolution in first person shooter games history and brought the whole FPS craze. It was the start of an entire genre, and now we have great news for all those Android owners as this classic game is now available for your device as well.
Very capable developers at XDA are behind this, as they have successfully ported the classic game over Android and at this time they are working further on it by recoding the entire game using the Unity3D platform. Additionally, the game will also be able to support multiplayer and developers are also working on the Facebook or Kongregate versions of the game as well.
Two Different Versions
At this time, developers are working on two different versions of the game. First is called 5o which will be supported by devices running on Android 2.0 and above, while a 6p version is also in development which will be supported by devices having Android 2.3 or above. So, it is really great chance for all those who have Android devices running on above mentioned versions, as they will be able to enjoy the classic first person shooter game on their smartphone or tablet.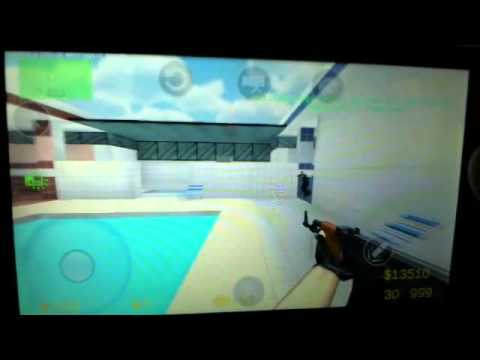 Supports Gamepad In Sony Xperia Play
There is also great news for all those who have Sony Xperia Play, as the game also supports the gamepad available in the device due to the improved controls. It means that multiple people will be able to play this game on their devices, even play with each other as well but those who will have Xperia Play, are going to enjoy more than the others only due to improved physical controls.
Download
You can download the both versions right now, click here to download the 5o release and click here for the 6p version. At this time, you should know that it is a very early version of the Counter Strike on android and there are still various bugs and strange things happening in the game. So, we are going to really enjoy the full version definitely, when it comes out.