Guide To Remove Logo from Laptops
From past few months, Punjab government under the hood of Shahbaz Sharif and team have been distributing Dell laptops among bright students throughout the Punjab region. We have been observing a constant media coverage of this event on all channels. Even though this induction of Laptops is somewhat beneficial to students, as it can help them get done with projects and tough assignments, which somehow require the usage of sophisticated technology. A lot of bright students will use these laptops to come up with business ideas and pull up online projects and websites, which can earn them and their families a lively hood and not to forget the foreign reserves in shape of US dollars.
However, this whole political scheme seems like a fad, where the sole purpose to pull this laptop distribution scheme seems like a major and heavily funded political stunt, a stunt to survive the dying credibility of Pakistan Muslim League.
This debate can be argued, as to how much commission or kick backs Punjab Govt made on buying these laptops and many other scams, but the purpose to write this post is to draw your attention towards a video guide, which details the process of removing logo design from the laptops.
How To Wipe out Shahbaz Sharif Logo From Laptop
This is a very easy process and would let you get rid of the design splashed across all laptops for publicity by Govt. Follow the steps mentioned below and with in few minutes, your laptop will be Dell only.
Get a Cotton pad or roll of tissue papers would do just fine. You can also use some cloth!
You will need small amount of petrol, where you can dip your your tissues. Use some empty jar or something. You can also try to use spirit instead of petrol, do let us know if spirit works equally good.
Dip the tissue or your cotton pad in the petrol and start rubbing the surface of laptop, where there is logo. With in few minutes of rubbing, you will be able to to see the clean surface, without any logo.
You can view this video guide as well, it explains all steps mentioned above.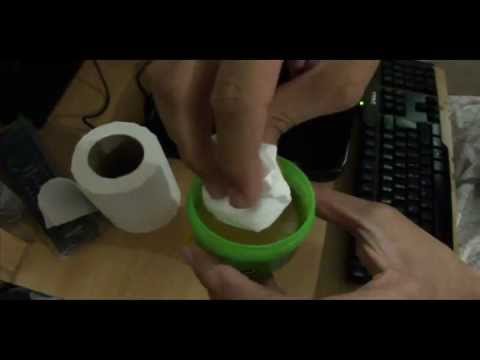 Feel free to ask questions regarding this guide.