Ufone Ideos U8150 Review:
Earlier today on 9th March, 2011 Ufone in an attempt to claim their share in smartphones market, announced a deal where they will be releasing 3 of Huawei smartphones under their belt. The three phones being released by Ufone are all android based, which means all sets are loaded with Google's Android Operating system. This automatically makes the phones open to have the thousands of applications created by free ware programmers. Huawei is famous for making high end mobile phones with relatively low cost, however they have not been very successful in west or rest of the world, but it is a nice attempt by Ufone to release these phones and be the first one in Pakistan to release Android based smart phones. Ufone has announced to give 30 MB GPRS package for each prepaid customer who are signed up for 15 months package.
Ufone Ideos Specifications and Features:
Following is the detailed specifications of all features included in this mobile phone. You can compare mobiles, all of three Ufone sets.
Ideos Camera and Display
Camera – Comes with 3.15 Mega Pixel and Resolution 2048×1536 pixels. It also supports Video and  Auto focus
Screen Display – Is very nice and merely 2.8 inches with 240×320 pixels
Color – It boasts TFT Resistive Touch Screen with 256K color at max
Extended Features
Loaded with Accelerometer Sensor(Auto rotate)
Also supports Adobe Flash support
Has gotten Photo Viewer & Editor
Voice memo as well as the Organizer
Supports Google Search, allows usage of Gmail, Google Talk and Google Maps
Support is added for both Audio and Video Recorder, it also lets you do Playback
It has both MP3 and MP4 player for music lovers, it can also be used for alerts
MP3 Ring tones can be downloaded and played, phone has Vibration facility as well
Ideos has a nice speaker phone, it lets you download and play games too.
Message Options
It comes bundled with tons of messaging options, such as MMS, SMS, Email and also the Push Email
No phone is complete with IM, Ideos also supports this Instant Messaging
Connection Options
Connectivity Options –t has several connection options, such as  Bluetooth v2.0 as well as Micro USB v2.0 and Wi-Fi 802.11 b/g/n, it also has GPS navigation
Data Modes – Several data modes are supported, for example 3G, GPRS 32-48 Kbps, EDGE 236.8 Kbps and also fast Internet Browsing, with multiple browsers
Memory
Internal Memory – Sadly it does not have internal memory, may be Ufone might work out some deal for the set to have internal memory.
Expandable Memory- 32 GB Micro SD/card slot, which is transferable
Phone Book –  You can store Unlimited Contacts, it is all about Photo Call.
Call Records – It gives you the luxury of Unlimited storage of call records.
Battery Power
Li-Ion Standard Battery
Battery Life – Stand by is Up to 220 h (2G) and Up to 300 h (3G)
Battery Talk Time – is about Up to 4 h (2G) and Up to 5 h (3G)
Mobile Size and Looks
Size – is not too bad either, which is 104 x 54.8 x 13.5 mm
Weight – merely 102.1 grams
Body Colors – Comes in several colors, such as Black, Red, Yellow, Blue. You can check the image below.
U8150 Video Review:
This is a short video review of U8150, which is being released under Ufone.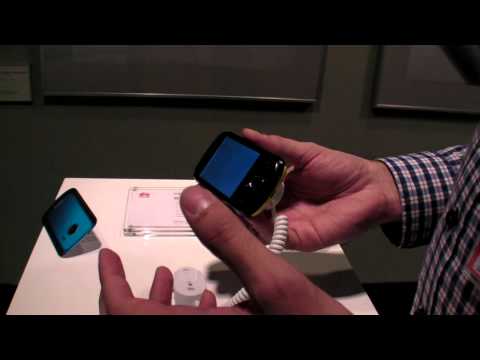 Ufone Ideos Price in Pakistan:
The handset price is set to be around 11,999 PKR. We don't know the exact release date as of yet. If you buy this phone, please write your mobile reviews in this section, which can help other users as well.