Wireless Internet Service Providers and Connections Comparison and Review in Pakistan
Several Wireless Internet Connections have been introduced in Pakistan in the few last years. You get to choose from a wide range of wireless connections available in your area. Some of them provide you with an amazing speed at one place while doesn't show the same results in another area because of the weak signal strength.
Although all Wireless Broadband Companies are trying to expand their availability of network, still there are many cities in the Country that are still deprived of the facility, whereas in some cities, one particular network might work and others won't.
The biggest advantage of the introduction of Wireless connections is that with the wireless, it has become really easy for the people to access Internet without any Dial-up Connections or other hassles that were used previously. Now, no one goes for those out-dated methods but prefer going for the Wireless Connections that are so better in terms of Connectivity, Speed, ease of use, portability and much more.
With the ever-increasing competition among all the companies offering different speeds of Wireless Internet at different costs and packages, one gets to choose from huge options. Sometimes the speed that was mentioned in the package, does not match with your connection or you don't feel satisfied with the connection so it is always better to have a 'test-use' of the connection which is offered by some of the Wireless service providers because that will make it extremely clear to you, whether to go for this connection or not.
Other than that, you can always ask the people around you, like your friends and colleagues before going for a particular wireless connection because if they are using the same connection you are opting for, then they can tell you much better about the performance of the device. Now let's look at some of the Wireless Connections and the basic information regarding those connections.
Wateen Wireless Internet Broadband Connection: the recent packages mentioned by Wateen Wireless Broadband Connection are:
For 5GB
256Kbps for Rs.499
512Kbps for Rs.599
1,024Kbps for Rs.699
For 10GB
256Kbps for Rs.899
512Kbps for 999
1,024Kbps for 1,099
For Unlimited
256Kbps for Rs.1199
512Kbps for Rs.1,299
1,024Kbps for Rs.1,399
Overall, Wateen has a good Connectivity, reliable signals, though sometimes seem to be lost and dropped, but soon they are recovered back. Recently, Wateen has also announced their unlimited download package too. Also the modem remains the property of the company that is Wateen so if you want to change or shift from that service then the modem will be of no use to you.
Wateen Speed test video.
PTCL Wireless Broadband Connection:
Package 1:
Unlimited Download for Rs. 2500 per month for a year's subscription. No initial charges required.
Package 2:
Unlimited download for Initial Charges: Rs. 4000
Monthly Charges: Rs. 2000
Package three:
Initial Charges for Unlimited Access: Rs.4000
Monthly Charges: Rs.2000.
PTCL successfully remains to be one of the most reliable and speedy internet connections with a pretty good downloading speed and an unlimited volume at all times. It is considered to be costly by some people but is worth it, if the service is considered, and also if compared with other ISP's providing their Unlimited packages, PTCL remains to be the most economical one. Following is the video review in Urdu.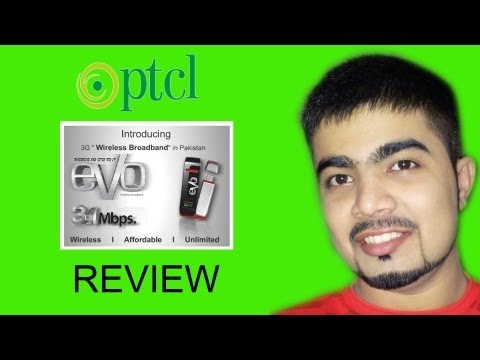 WI-Tribe Wireless Broadband:
256 Kbps speed, 6 GB volume for Rs. 650/ monthly
512 Kbps, 6/unlimited volume for Rs.750/1200 monthly
1 Mbps, 6/12/15 volume for Rs.950/1350/1600 monthly
(for wi-tribe USB device): 256 Kbps, 6 GB volume for Rs.1000/monthly
512 Kbps, 10 GB volume for Rs.1500/monthly.
Wi-tribe happens to be one of the economical, easy-to-carry and a good connection. It has got some simple packages with no hidden charges, works well almost everywhere and also gives the facility to try the device for one week prior to its buying.
Wi-Tribe Speed test result can be seen in graphical format
Link.Net Wireless Broadband Connection: This Internet Service provides some really fabulous packages:
Link 1M Package
1 Mbps speed with unlimited Volume for Rs.1050/monthly.
Link 2M Package
2Mbps for Unlimited Volume for Rs.1850/monthly
Link 3M Package
4Mbps, Unlimited Volume for Rs.3750/monthly.
A good service overall, with no installation charges and the modem remains the property of Link.Net
World call wireless internet connection
256 Kbps Rs. 1299 Unlimited
512 Kbps Rs. 1800 Unlimited
I Mbps Rs. 2500 Unlimited
By far the best service, keeping in the mind they are providing unlimited download at a very affordable rate. Though their cheapest package is Rs.1299 as mentioned on website, yet they charge only Rs. 1000 for it.
Following is the speed test video of world call connection.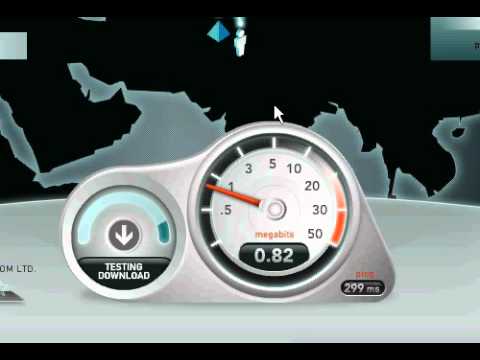 Qubee Wireless Internet Connection Service Provider
They have started their working at the end of the last year. Offering range of packages to their customers at a very cheap rate though they are yet to make their mark in the market
For 6 GB
512 Kbps    Rs. 750
1024 Kbps Rs. 850
For 12 GB
512 Kbps    Rs. 900
1024 Kbps Rs. 1000
Unlimited
512 Kbps    Rs. 1000
1024 Kbps Rs. 1500
Following is the speed test video of Qubee.
We will appreciate if you could try a speed test and either link us to your results or send us the stats, report or screenshot and we shall gladly add in our post for users benefit. We at mobile phones shall try to keep the post updated to reflect the current prices and packages.