Print Email from your Mobile using Google Cloud Print:
Google, on earlier in the day announced an exciting feature on their blog, which could allow its users to print their emails from their mobile phones. This might seem like an other attempt by Google to make us its dependent, however, if i think rationally, this might seem like an important app and no doubt Google has been playing smart by launching such apps and tools to capture the wider scale of market and have a competitive edge over its competitors.
So, this application has been code named Google Cloud Print and we shall now tell you the walkthrough on how does this app works.
Things You Need:
Your Computer.
Connection to the internet.
Gmail account.
Mobile Phone.
Printer
Chrome as your browser.
Since the app is only supported by Chrome, it might be an attempt to make people download Chrome. Anyway, once you have every thing handy, you need to connect your Computer to internet and Printer. Get your Cloud Print activated then log into your gmail account using your mobile phone, once logged in, you should be able to see the Print option in your mobile's display. Navigate to that option and print your document.
Cloud Print Video Tutorial:
If you still have not gotten it, this video tutorial shall help you understand and you will be able to print your emails on the fly.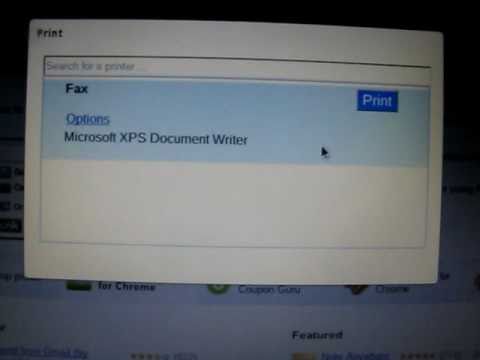 Feel free to leave your remarks and let us know what you think about this application.